Lesson 4: Creating Your Buckets
One last thing. Lets talk about Categories for your account. We've already talked about how you know what your audience likes, you know what your brand represents, but let's start to think about regular topics for your posts. A friend of mine calls these buckets.  Like a reoccurring topic in a magazine, these are things that you expect to talk about regularly.  Knowing your buckets, or topics that you will cover regularly will help your stay on brand and keep a coherent feed. That way you are not scrambling for topics, You KNOW what topics you are covering, you just need to make sure it fits in a bucket.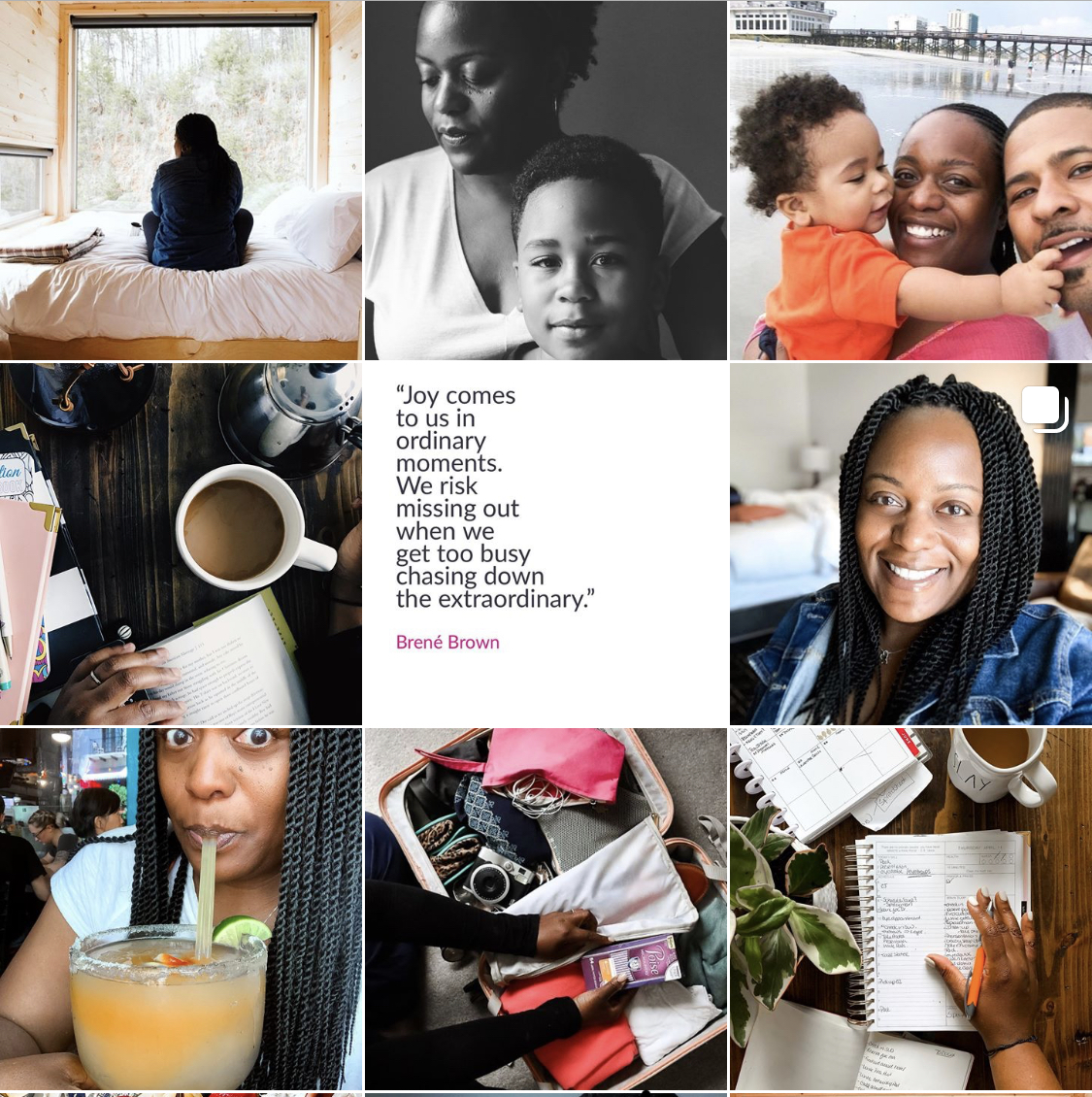 .
So for me, my buckets are
Finding the beauty in your everyday ( photography)
Motherhood/my real life
Family travel,
Motivation
Coffee
Ideas for your buckets
Lifestyle
Home, travel, Shopping, with your kids, with your significant other, outfit of the day , food, around town, blog posts, products
Fashion/Beauty
Flatlay, OOTD, makeup looks, skin care, up close OOTD, blog posts, YouTube previews, hauls
Travel
Behind the scenes, Travel destinations, Packing tips, sunsets, destinations, underwater, food while travels, you tube videos, recaps
Motherhood
Selfies, family portraits, moments with the kids, moms me time, kids fashion shot, OOTD shots,
Health and fitness
At the gym, lifestyle post, video doing workouts, motivational post, nutritious food, workout sots, Before and after posts.
Photography
Sessions, How I edit, behind the scenes, your life in photos, before and after, promotions, blog posts, photography projects